Changes during the summer 97/98



The last summer was quite hectic and busy here, a lot of construction was undertaken and the first buildings for the new station were errected.
Hi old crew, you will realize a lot of changes outside.
The quality of these pictures is not perfect, but now I have a better camera again, so the next ones ones should be better again.


The old garage arch with the new one behind.


The power plant arch to the left and the old garage arch were originally of the same hight.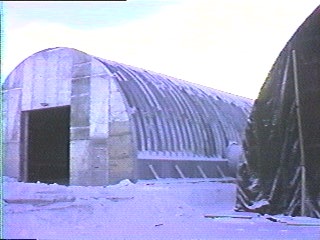 The old arch was raised for about 3 feet. In the plans of the new station this should become the cargo arch.


The new garage arch.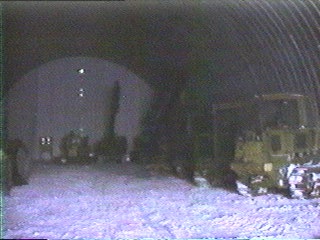 They just finshed the arch this summer, the garage will be built next summer. Over the winter we store the vehicles in there.


Inside the old arch you can see the additonal 3 feet at the bottom.


Ok the cargo office is not too new, but left of it is now a 6 foot drop.


New summer camp on top of the berm.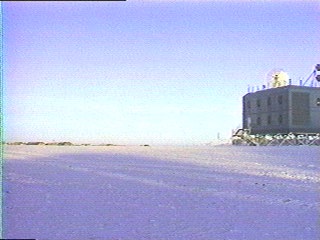 Old summer camp - gone.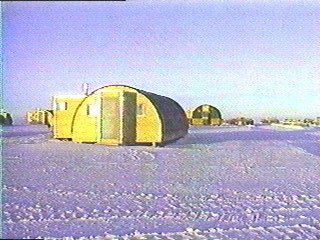 One of the new jamesways (different entrance).


In the middle are Icepalace and Inferno hooked together to a big bathroom unit.


Old summer camp, what's left are the hypertats which are moved closer to the Blue Bilding and the emergency power plant.


The emergency power plant, with emergency fuel storage.


Old summer camp.


The trade shops are still there.


New summer camp on the berm.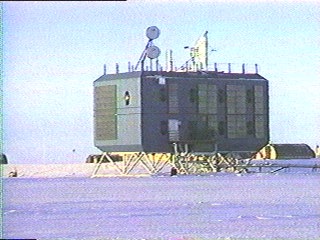 The Beaker Box with the new TDRS satellite antenna - good if it would work more reliable.


Hypertat City.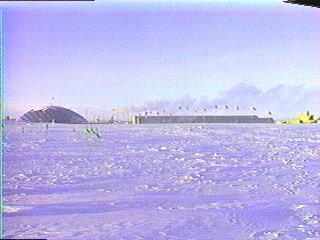 What's new at the dark side :)).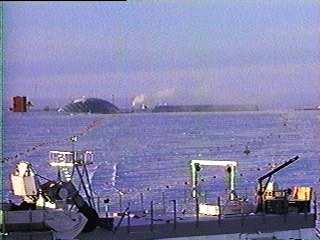 Well, Phyton is gone.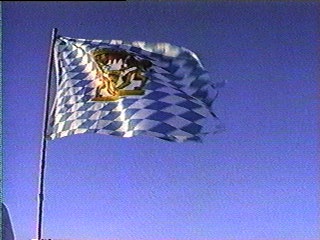 A new Bavarian flag is flying on MAPO>


The cleaned PICO drill site.


Our three new holes.


Looks not too much different from last year, but it is :))


And a new table.


Gary, this is the heart of the new DAQ.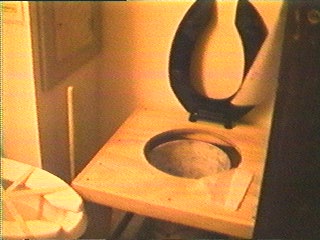 No real progress here, after a few month of use the water toilet is canceled - back to bag and barrel.


A new door, connecting MAPO with Viper.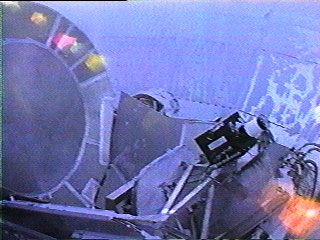 Viper, the new micro wave telescope, the successor of Phyton.


The Viper control room.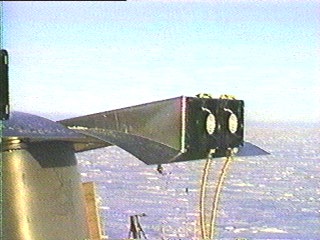 New blowers for the VULCAN detectors.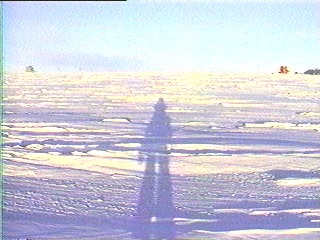 And last but not least, nothing between Clean Air and the dome. GASP, SPASE-1 and Old Clean Air ceased to exist.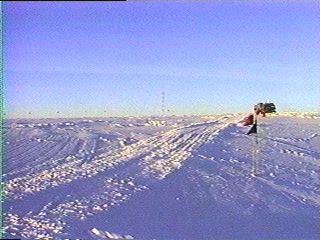 Nothing showes the former location of these experiments.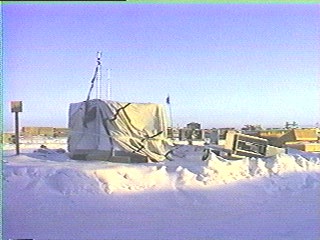 The rest of GASP on the berms.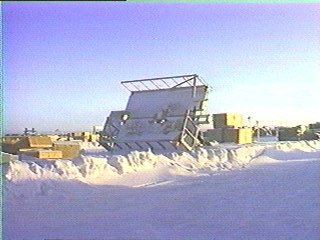 It's planned to errect it again at the SPASE-2 site.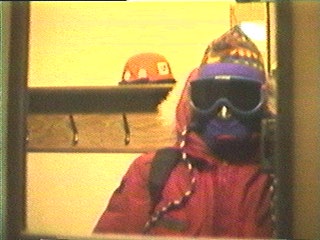 But I'm still the same :))