Easter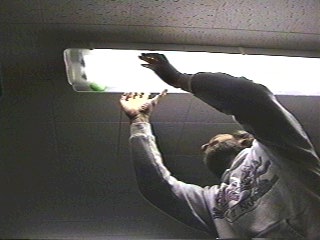 Easter Sunday started with a big egg hunt around the station.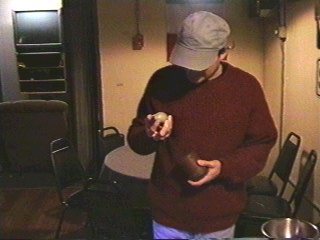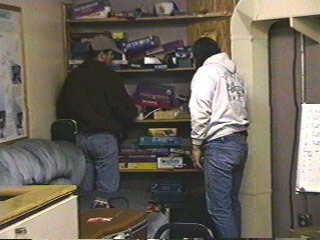 Guess we have to look through all these boxes.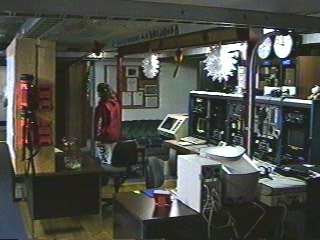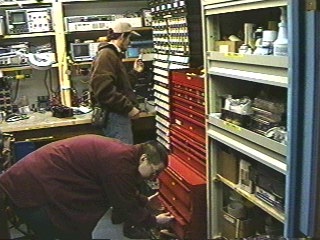 Oh no, not all these drawers.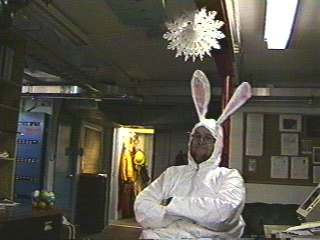 The bunny just barely survived this day, after hours off egg hunting for the crew.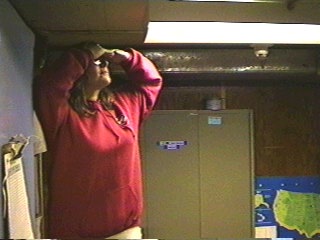 Next time we take a smaller bunny.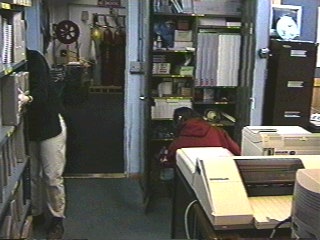 This was also the time to look for lost things, because everything was observed carefully.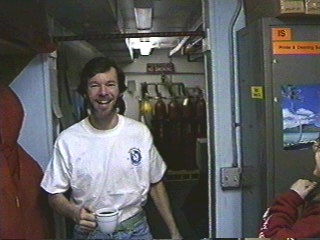 But some were also happy about the Bunny.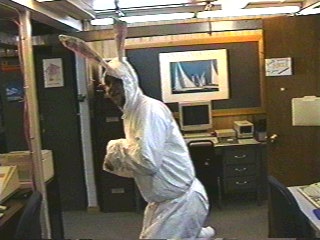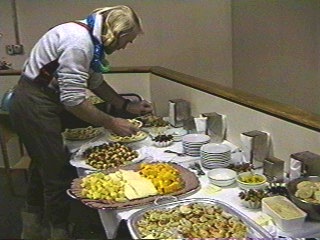 After an extensive egg hunt, brunch in the upper Galley.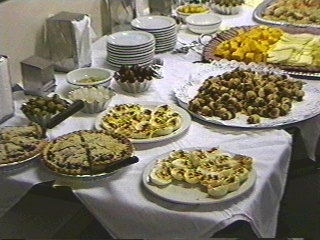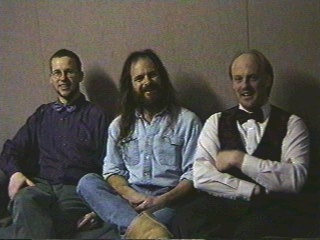 Later that day we had a nice Easter Dinner and everybody was dressed up.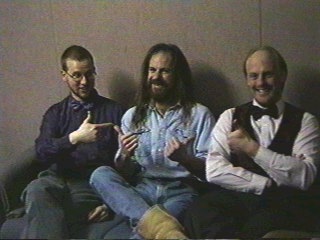 The A-Team (AMANDA-Team), Gary, Paul, who works half time on AMANDA and me.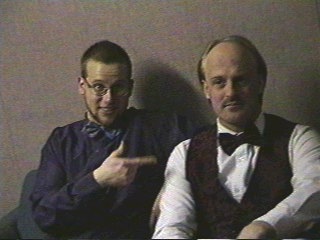 Don't blame me, he is the boss.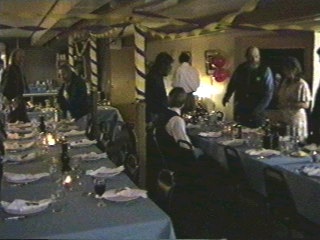 The Galley - a little different from normal.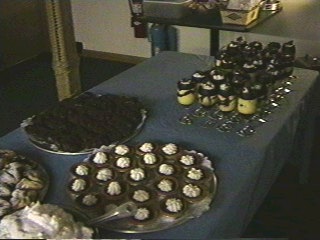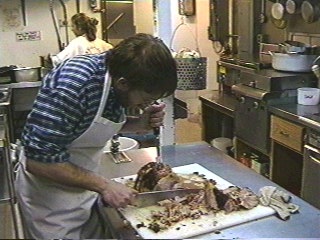 The Easter ham, and we don't mean PJ.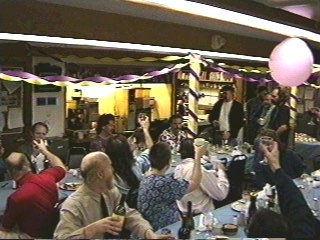 A toast to the cook and the helpers for the delicious meal.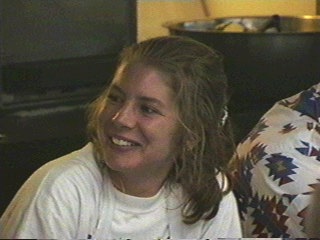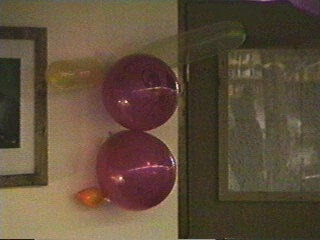 ---
back to homepage
---
© copyright, 1997, Robert Schwarz. All rights reserved