C-130 in the ice tomb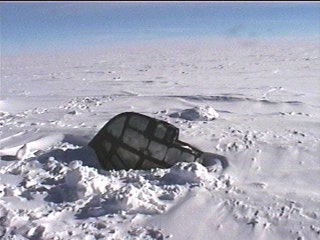 Back in 1973 this C-130 crashed during landing at the Pole. It was dragged out half a mile beyond the end of the runway. There it sits since then and it gets burried more and more each year. This part of the tail is all what remains visible at the surface in 1999/2000. By now it's probably all under the snow

Check out the pictures from back then or read the story of Dave Crouse, one of the crew on board.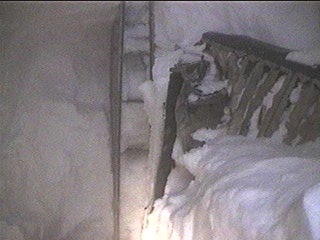 1996/97 a few of us started to dig down to the rear hatch of the plane, but it was harder then expected, but still we managed to get down quite a bit.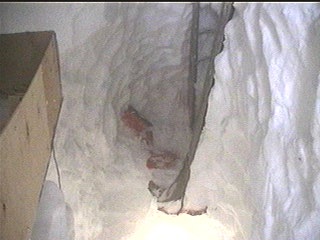 The front of the plane is accessible through a ladder that leads down to the cockpit emergency exit on the top of the fuselage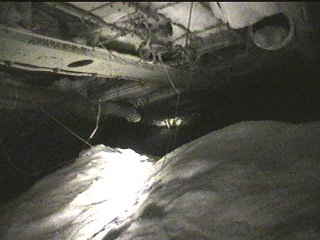 Most of the interior is filled up with snow since the fuselage broke apart during the crash.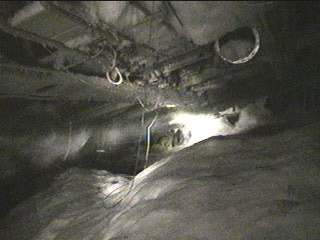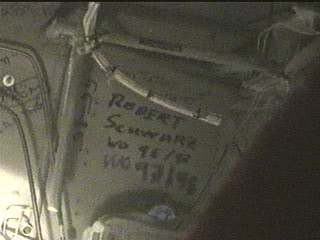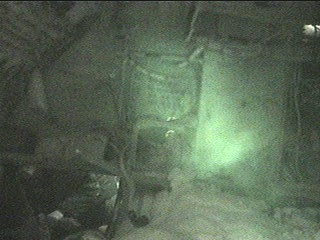 The way back to the cockpit...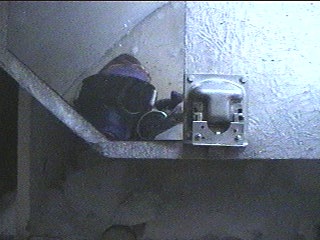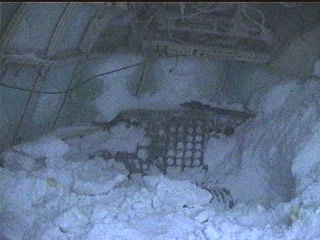 The cockpit itself. All the instruments and usuful stuff was taken out before the plane was left to wind and snow.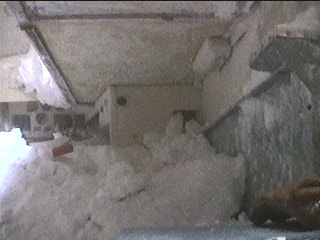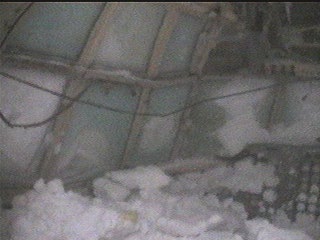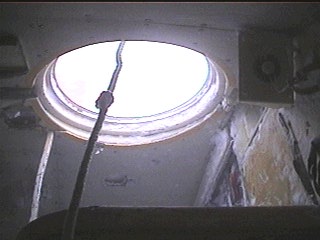 The way back to the surface.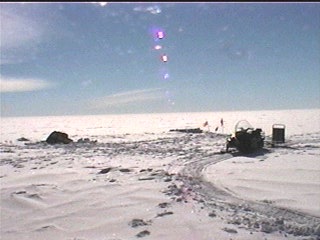 back to homepage
---
© copyright, 1999, Robert Schwarz. All rights reserved