Here are some pictures, found on one of the computers here on station and are worth sharing with everybody. Most of them are from the arch construction.

Arch construction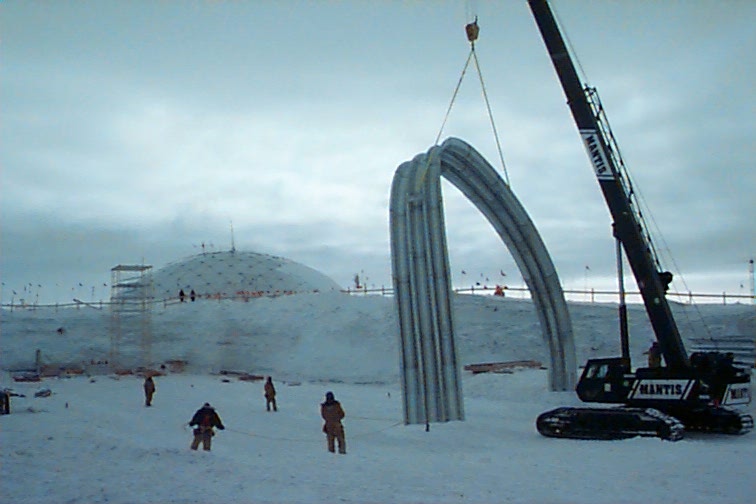 First segment of the new arch.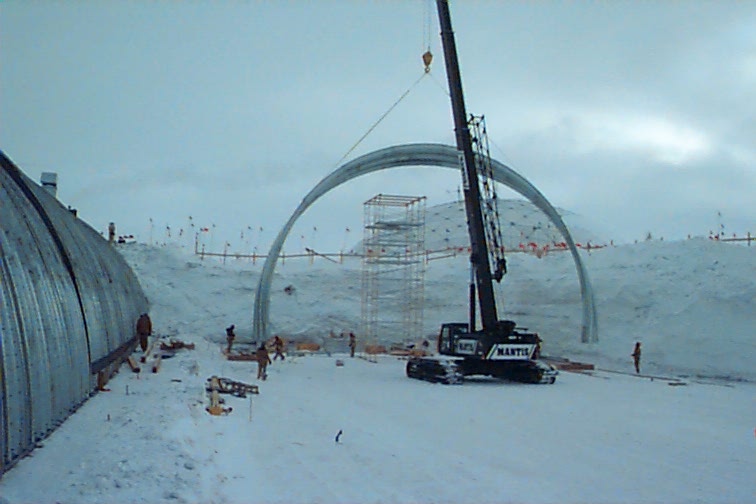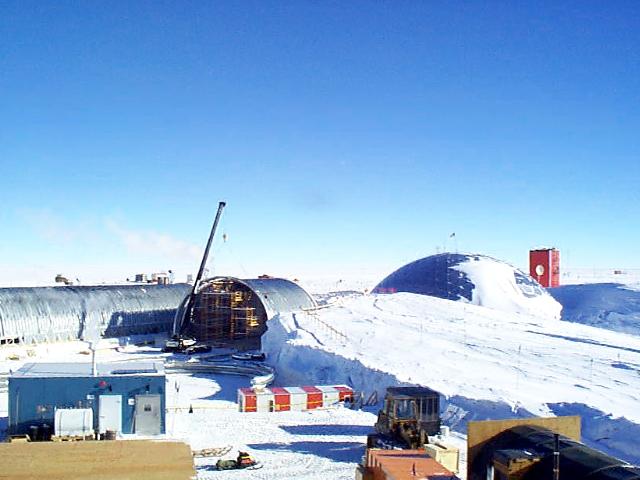 getting bigger and bigger...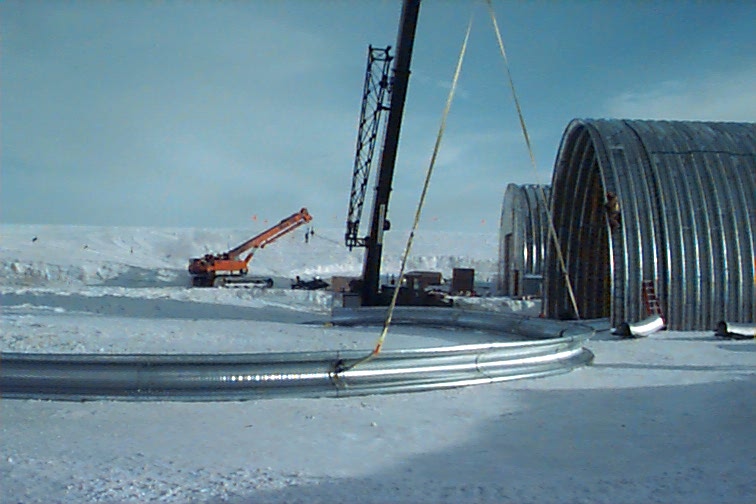 One of the last pieces is put into place.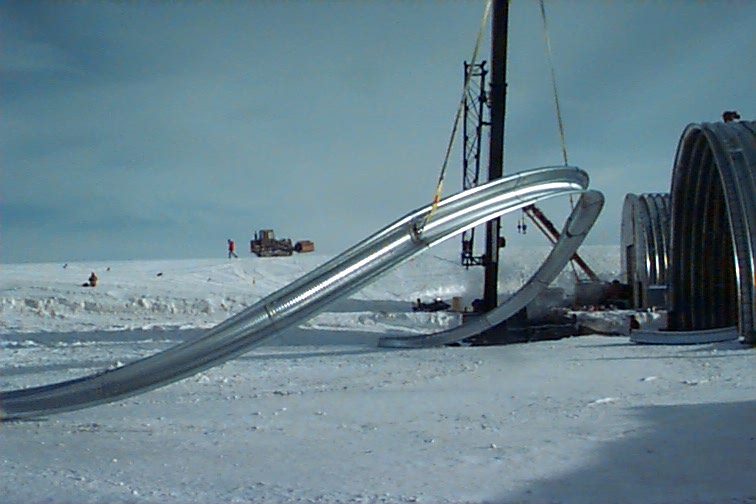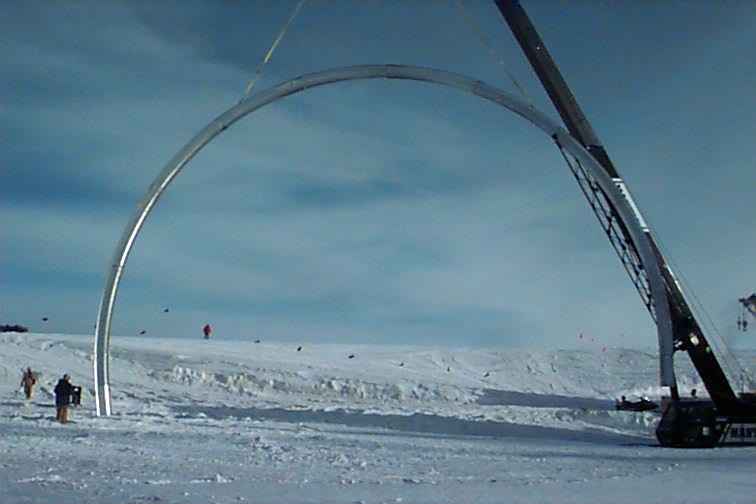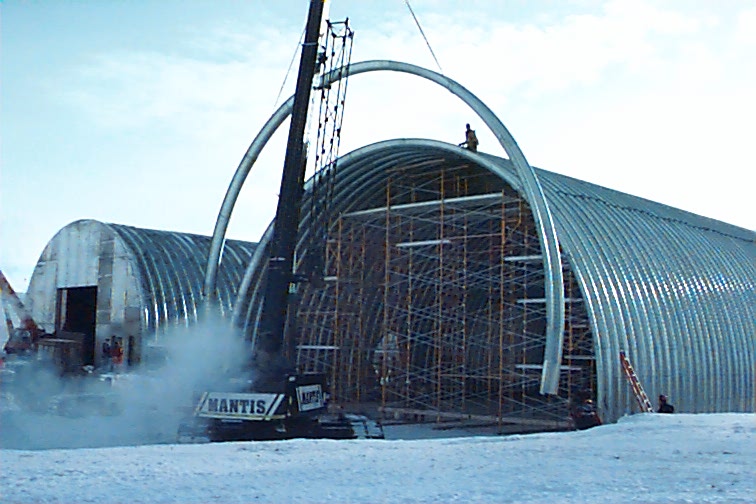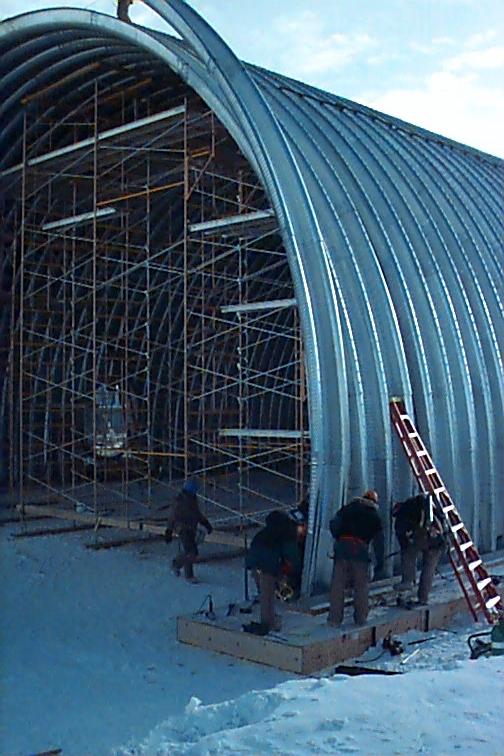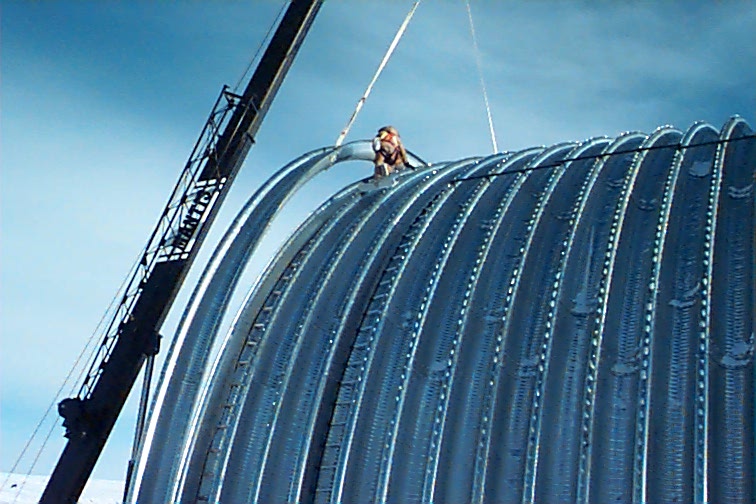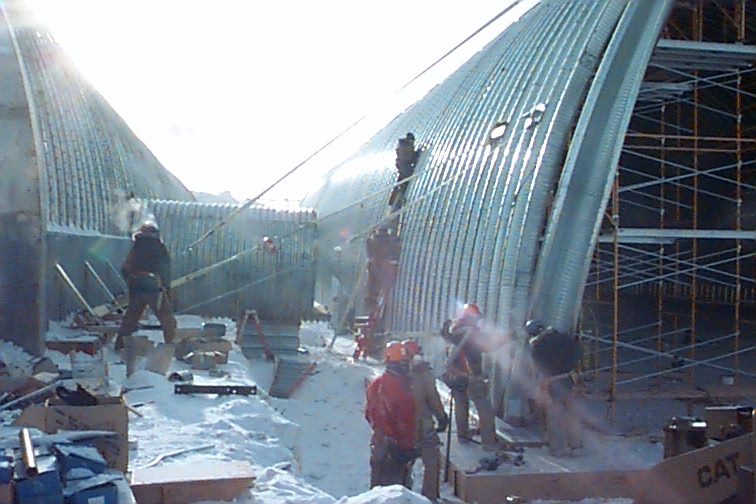 At temperatures way below freezing, not an easy task.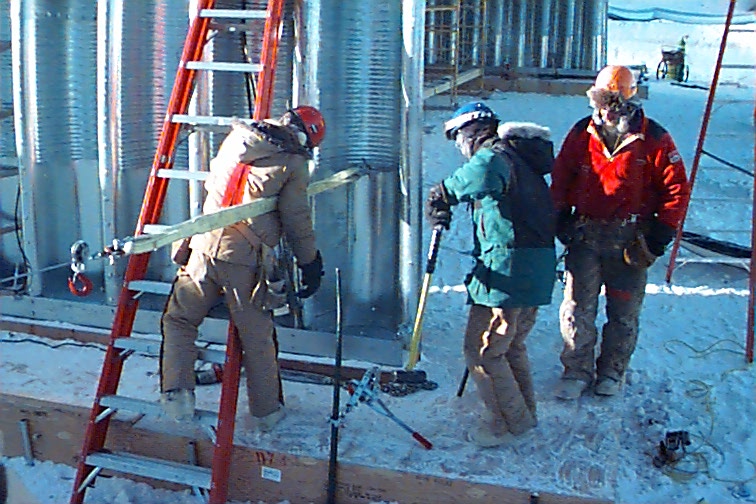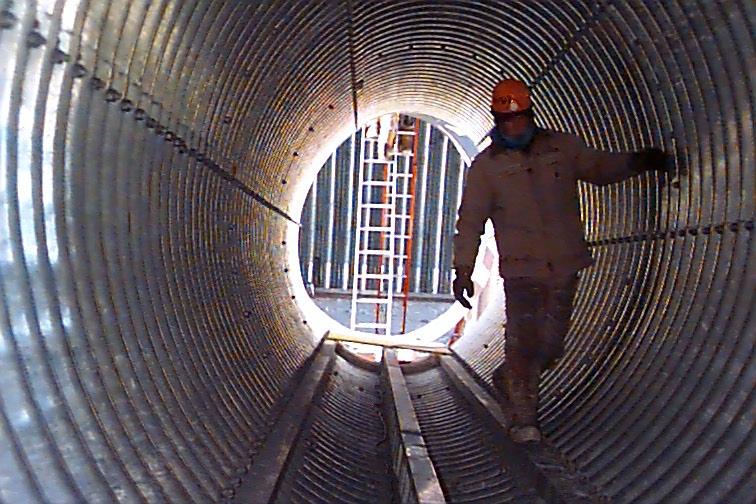 The connection tunnel between old and new garage arch.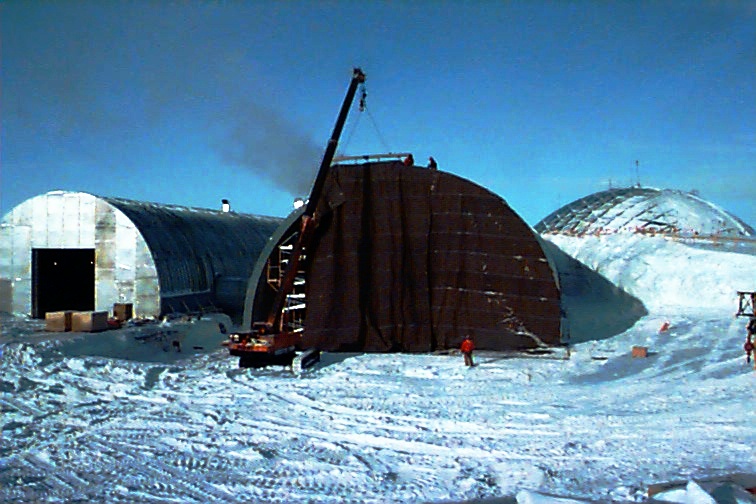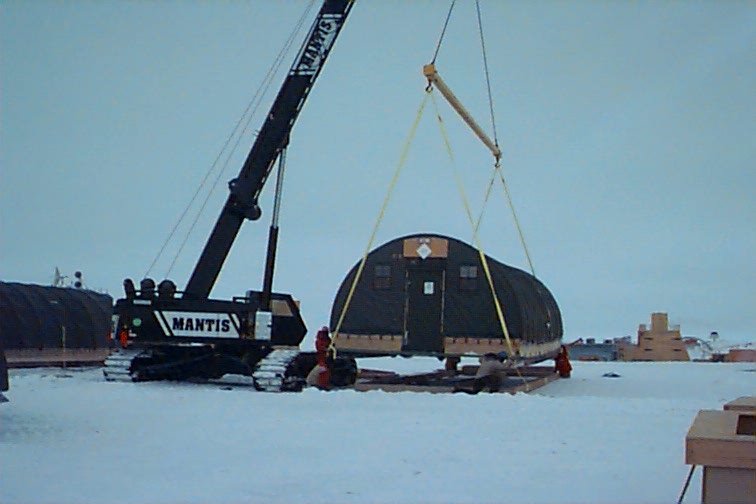 Also the whole summercamp was moved, here a Jamesway.



Miscellaneous pictures from South Pole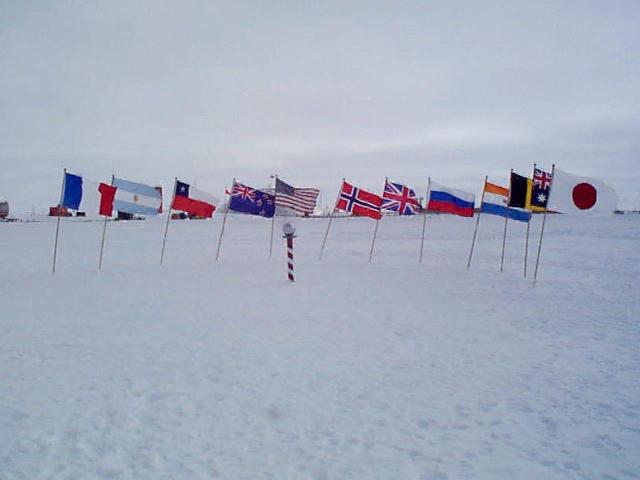 The Ceremonial South Pole.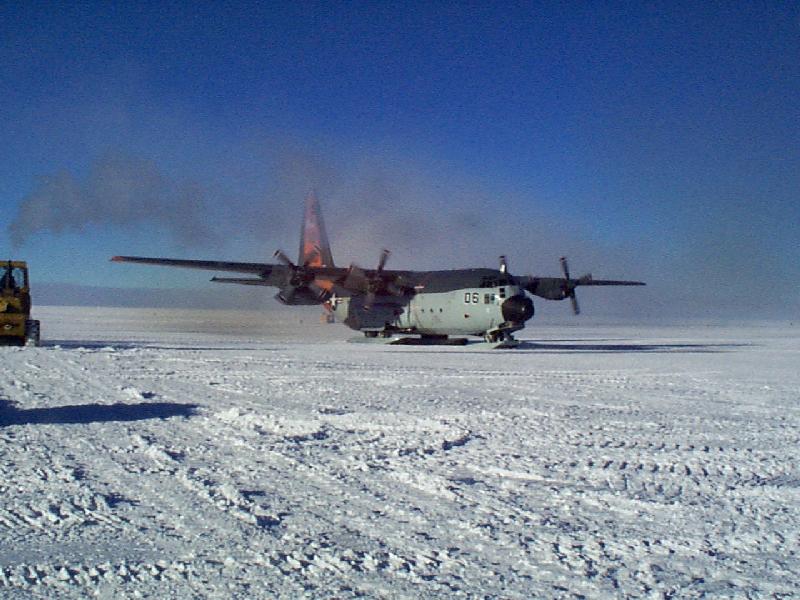 The only transportation - Hercules LC-130.
Some of the following pictures are from our Cusb Science Technician Craig Massey.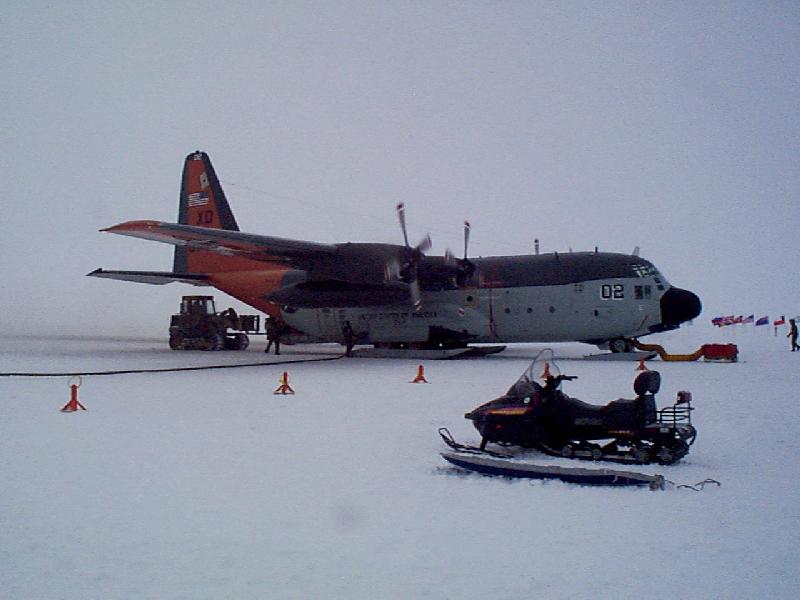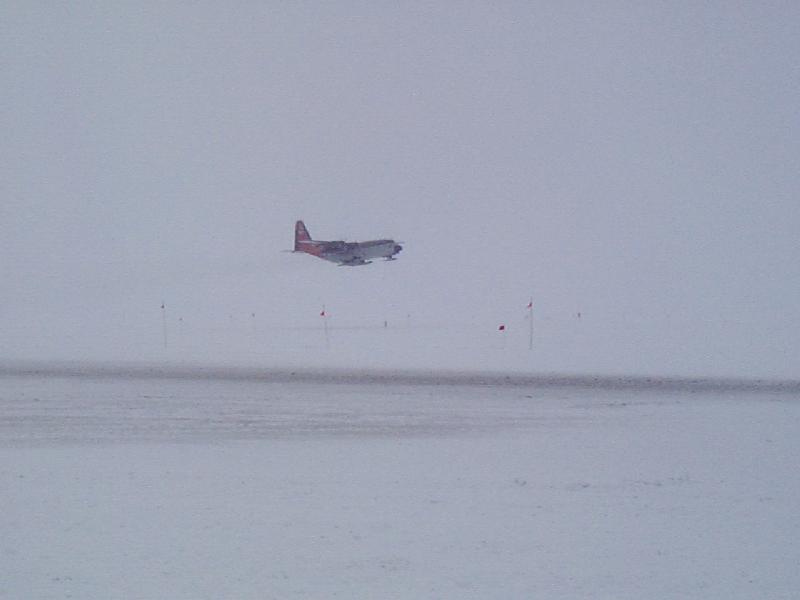 Off deck!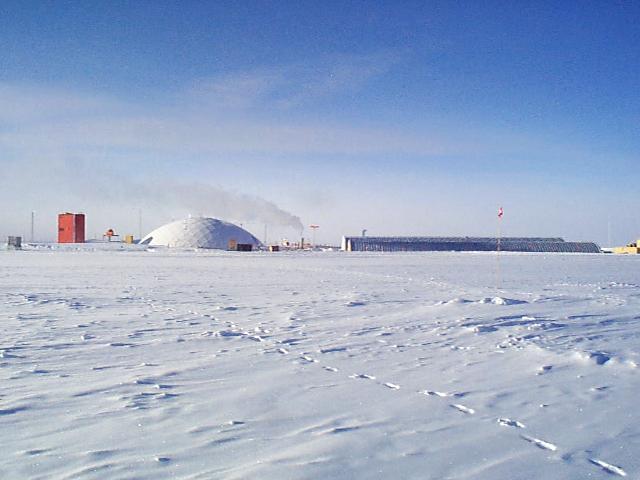 The dome coverd by snow.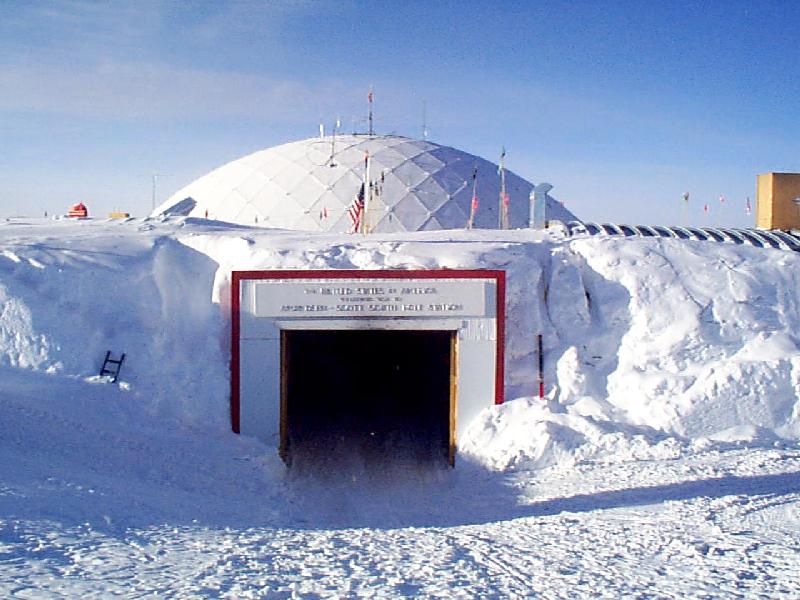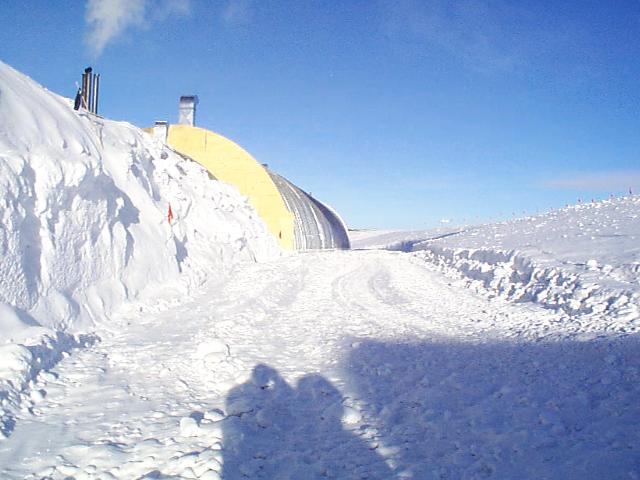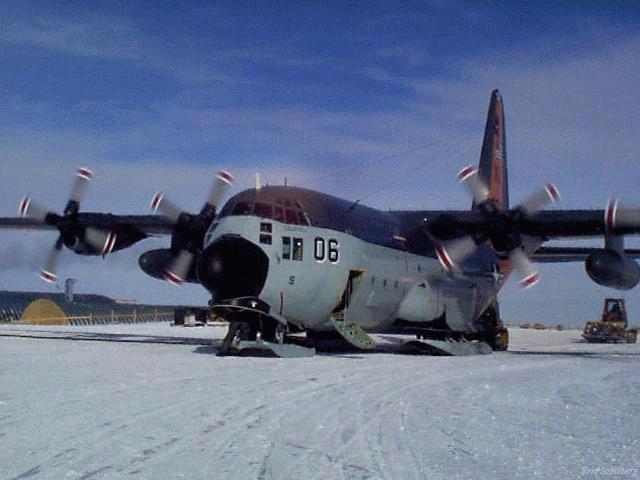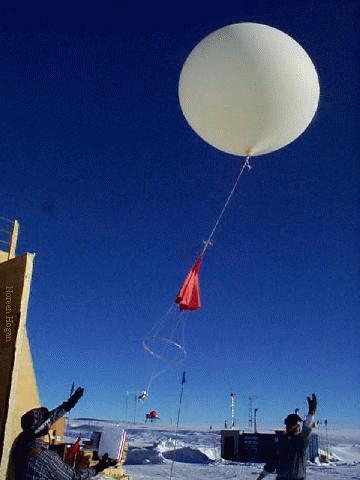 Launch of a weather ballon.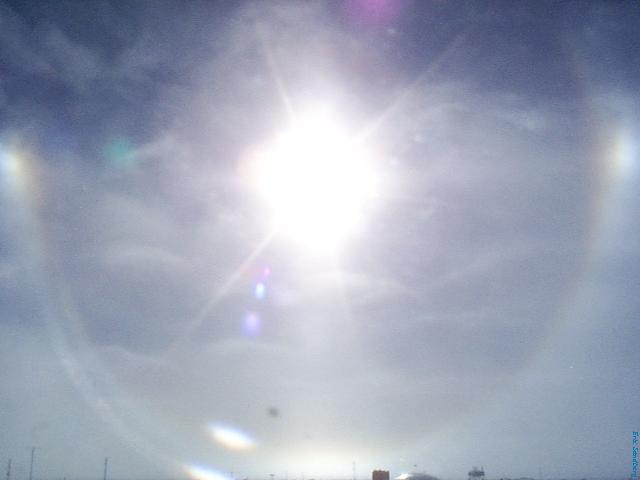 Sun halo.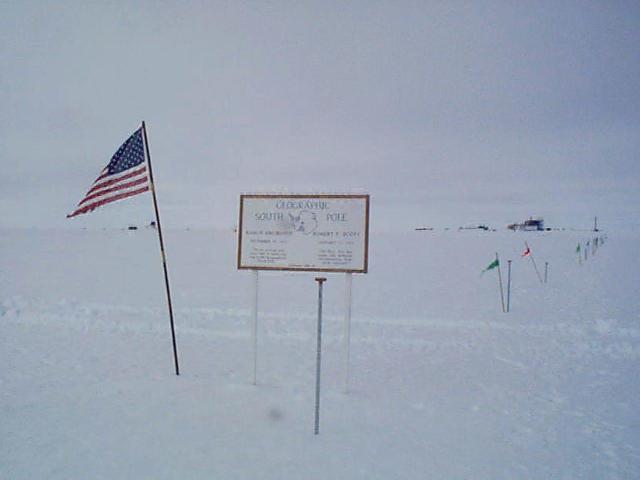 The geographical South Pole. Because the whole ice sheet is moving it has to be surveyed new every year . The Poles of previous years are in the background.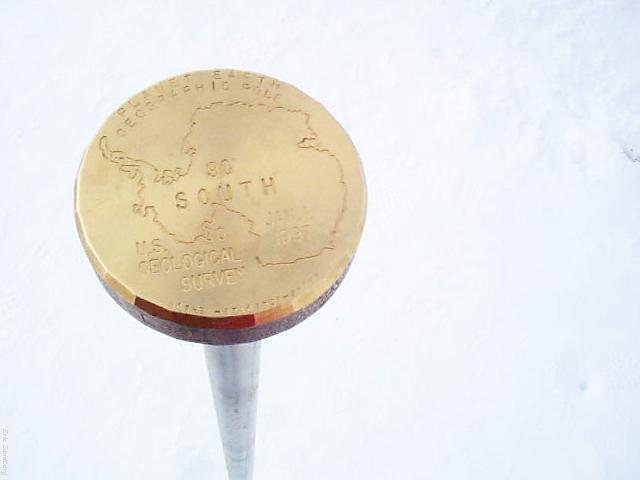 Last years Pole marker, made by Dave Pernic, one of this years winter-overs.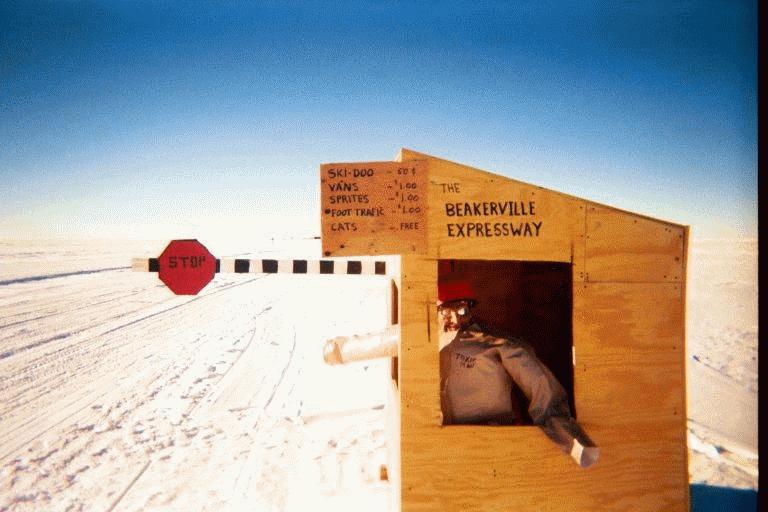 Beakerville toll booth on the way to the dark sector ;).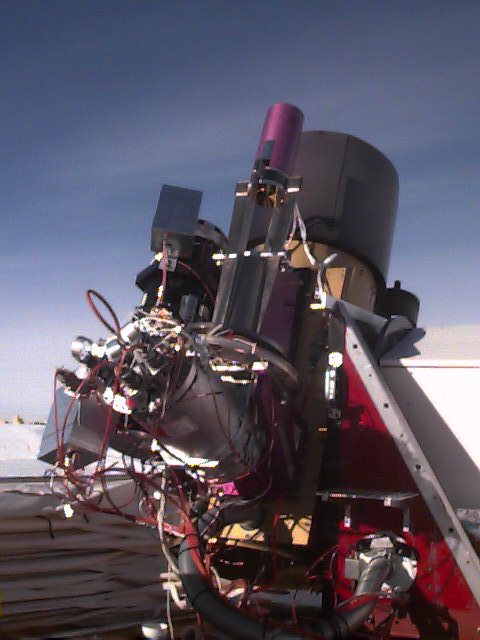 The Spirex telescope with the new Abu detector.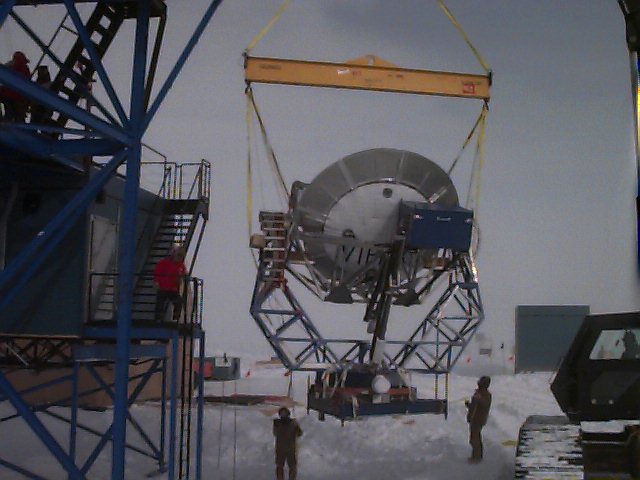 VIPER, the new microwave telescope is being installed.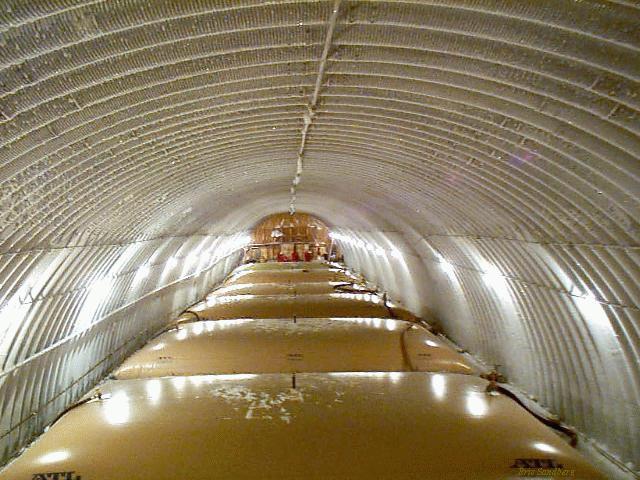 Fuel bladders in the fuelarch, each contains 25000 gal of JP8 when full.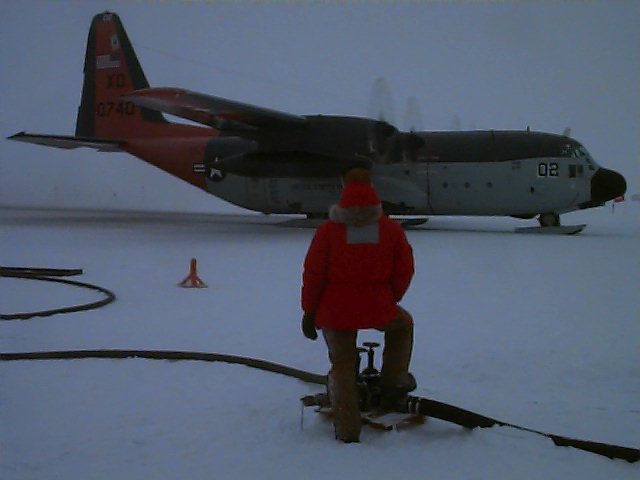 Last flight for 9 months.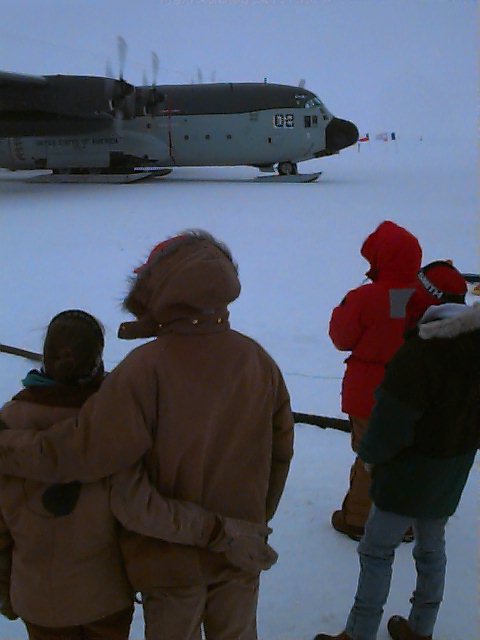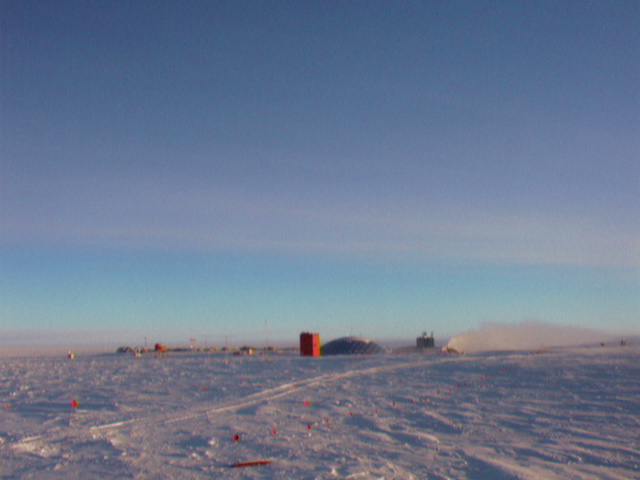 Low sun in the middle of March.


The Polar Plateau.



Scott's Hut at Cape Evans

The hut is close to McMurdo and lucky people (not me so far) get a chance to visit it. It was built by Captain Robert F. Scott's during the 1910-13 expedition. From this hut he started the trip to the South Pole and never returned.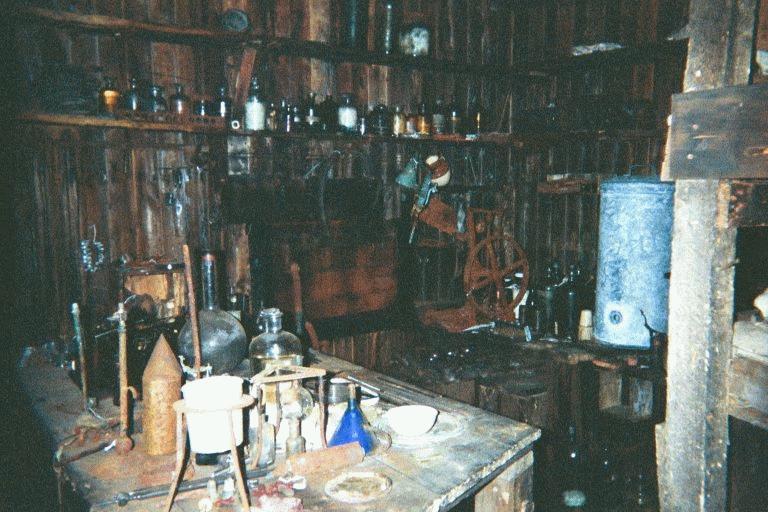 The lab area.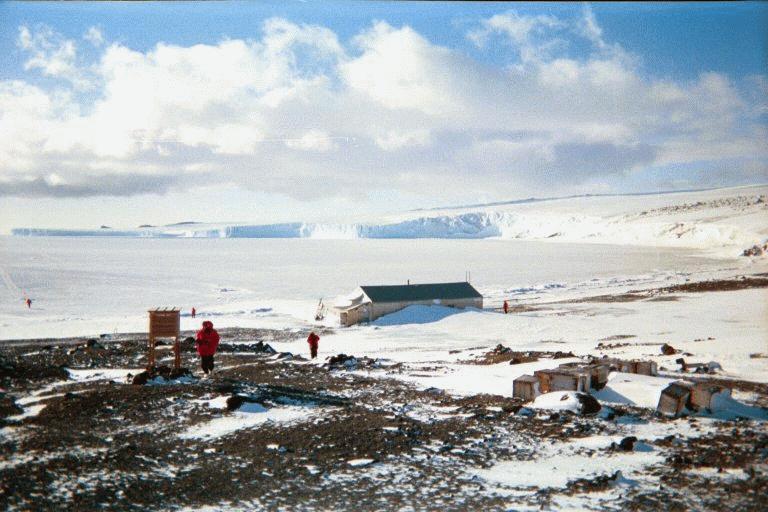 CAPE EVANS

THIS HUT WAS BUILT BY MEMBERS OF THE
BRITISH ANTARCTIC EXPEDITION 1910-1913
UNDER CAPTAIN R.F. SCOTT
IN JANUARY 1911

THE HUT WAS RESTORED IN 1960 AS NEARLY AS POSSIBLE
TO THE CONDITION IT WAS WHEN OCCUPIED

VISITORS ARE ASKED TO REMEMBER THAT THIS BUILIDING IS A
HISTORIC SHRINE. ITS CONTENTS ARE IRREPLACEABLE.
PLEASE DO NOT INTERFERE IN ANY WAY WITH ARTICLES IN THIS HUT
NOTHING WHATSOEVER MUST BE REMOVED
ABSOLUTLY NO SMOKING WITHIN OR NEAR THE BUILDING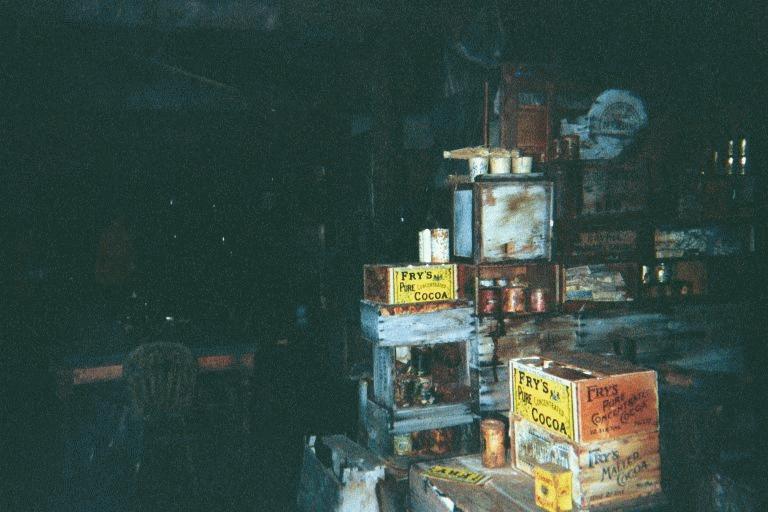 Provisons - the dry cold climate preserved everything perfect.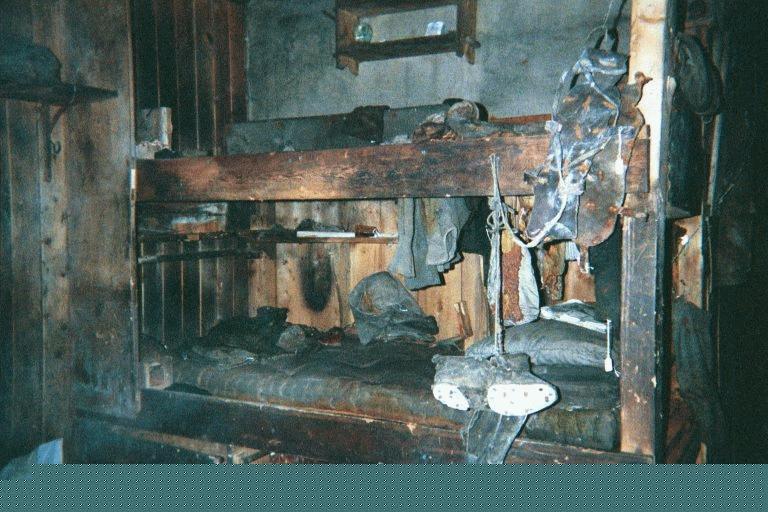 The bunks once occupied by Day (lower) and Nelson in 1911. Day's bunk was used by Dick Richards during occupation of the hut by the Ross Sea Shore Party.


"A large galley - stove is placed to the right, and behind it is the chief touch of colour in the hut in form of rows of tins of food spices and utensils" - R.F. Scott, 1913




---