Sun, Moon & Stars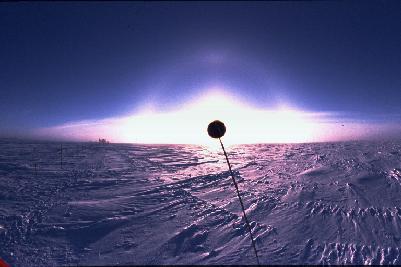 Halo and sun dogs.


Halos above the dome.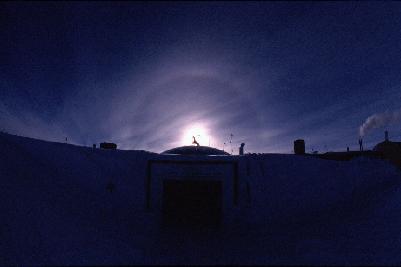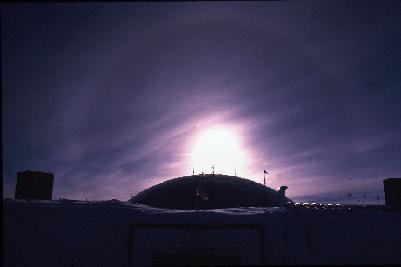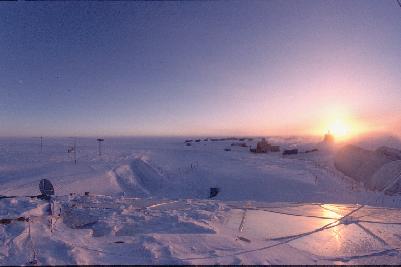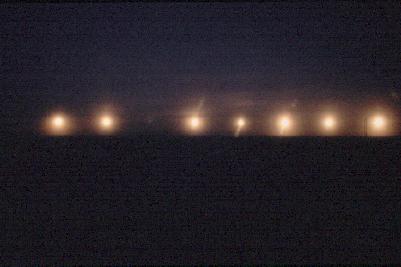 Multiple exposures of the sun. Each picture is half an hour apart.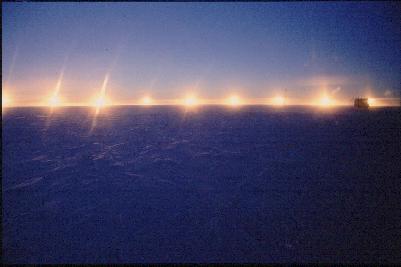 These pictures were taken from skylab, so one can see some of the reflection in the plexiglass.


Sunset, with Venus (left) and Jupiter.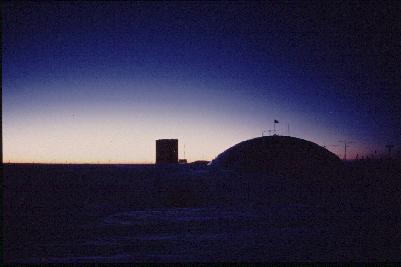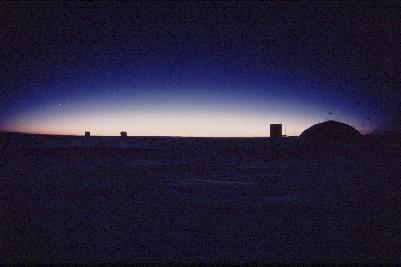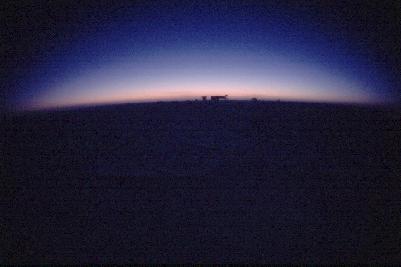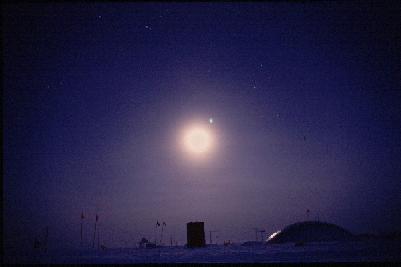 First moon during the night.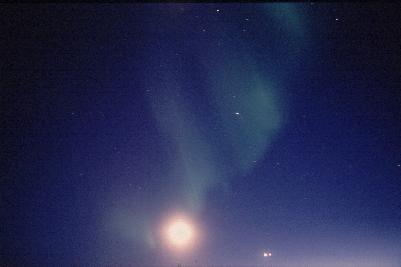 Moon with Venus and Jupiter.


Illuminated power plant exhaust.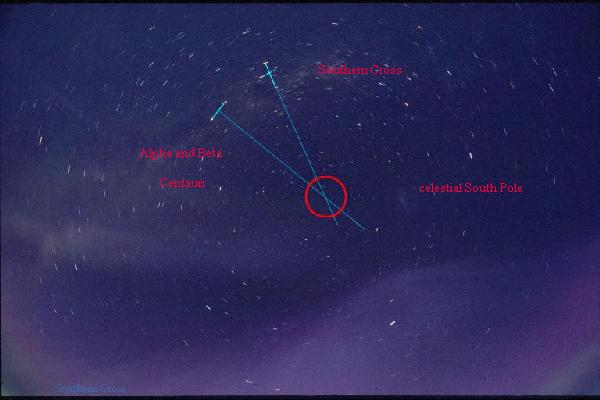 There are no real bright stars at the celestial South Pole, so an easy way to find it, is described in the picture above.



---
back to homepage
---
© copyright, 1998, Robert Schwarz. All rights reserved