Here comes the sun...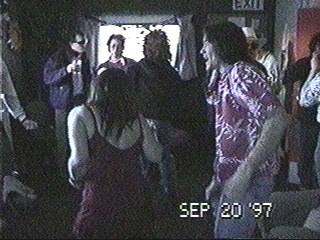 There is light and we are back in Skylab, where we said farewell to the sun 6 months ago.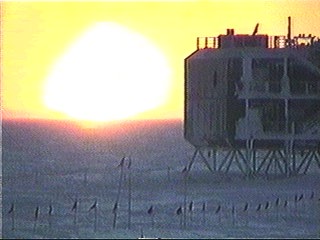 It's still three days til Equinox, but due to refraction in the atmosphere we can see the first small stripe of the sun.


Skylab is decorated like a South Sea island, and what is closer than to come as a pirate. Of course dancing was a little bit more difficult.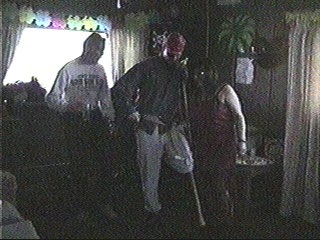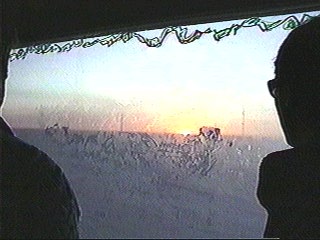 "What's the bright thing on the horizon??"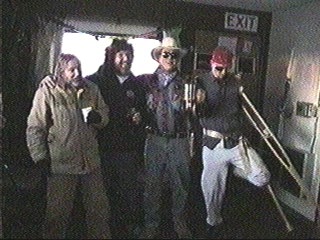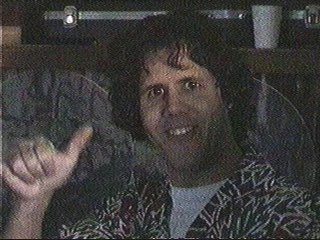 "Hang loose, the sun is back"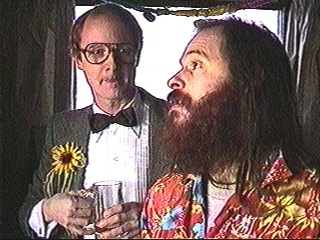 Also there where still some discussions about that.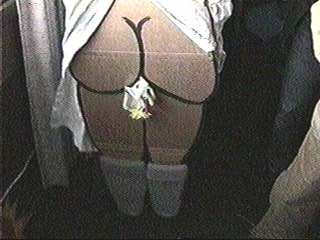 Hugh, made it despite a servere illness from Biomed.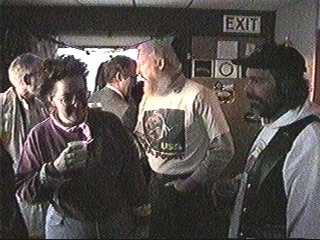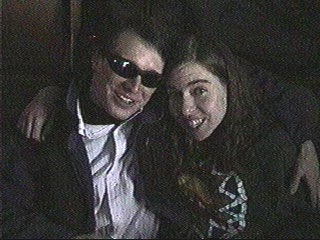 Definitely time for sun glasses again.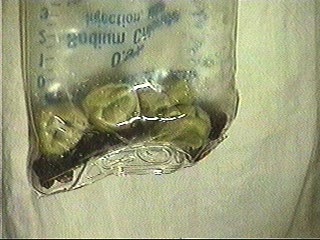 "Hugh, what's in this one?"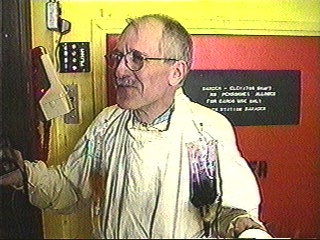 "Ohhooooo, in with the good, out with the bad."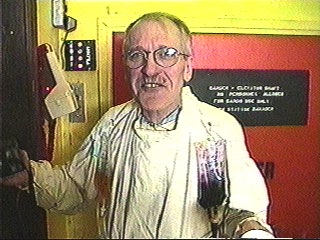 "I gonna loose my license!!"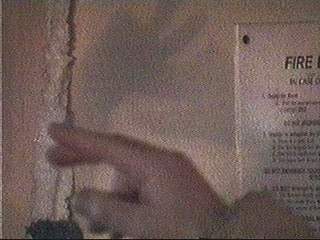 Hey, look there are shadows, again.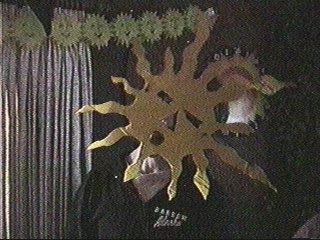 Glen wanted to be sure that at least one sun is there.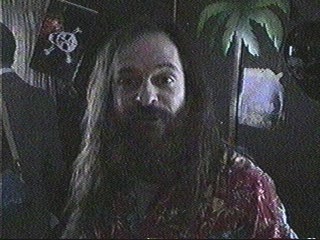 Even without a costume Highlander looked like a pirate.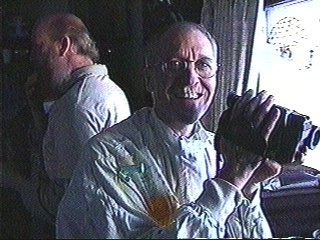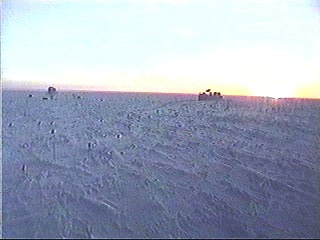 Old Clean Air and GASP in the morning sun.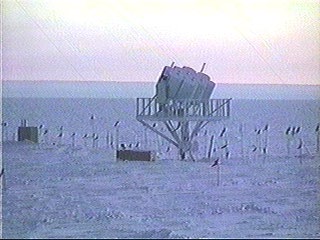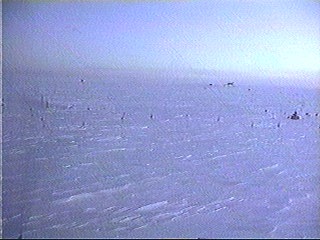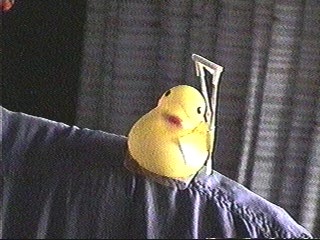 Parrots are rare here, but at least I found a duck, though it had a crutch, too.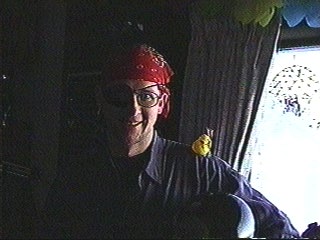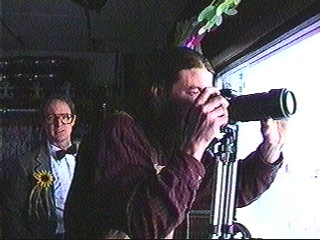 Time again to take some sun shots.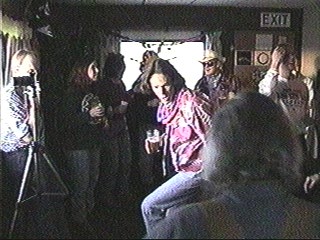 Beach Boys are played again.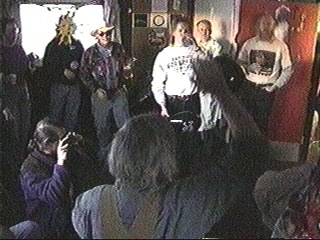 A new version of volleyball with helium filled balloons.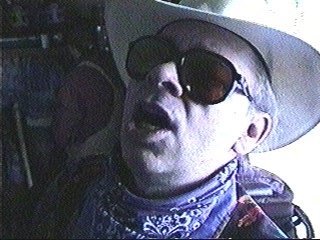 Chip is not only singing western melodies.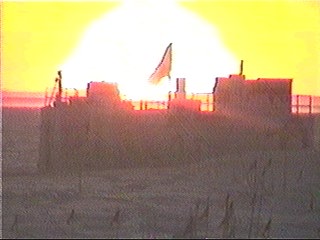 The video camera sees more sun than there actually is. In reality it was only a very small disk.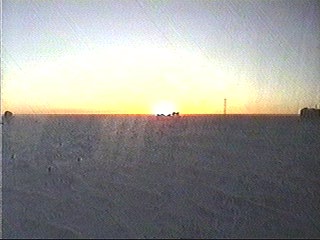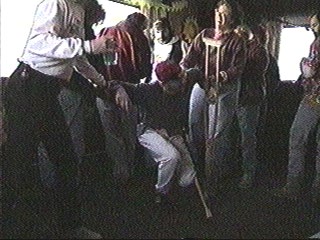 Yes it's not always so easy.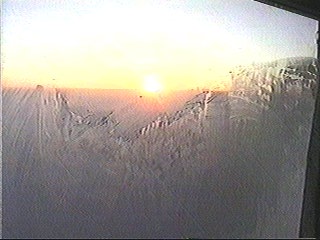 The drawing for the door prizes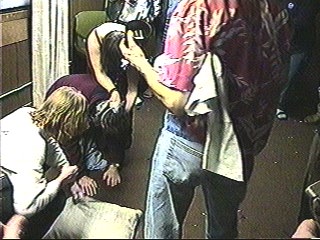 Of course not just give aways.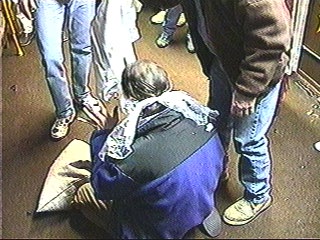 And one had to search for the T-shirts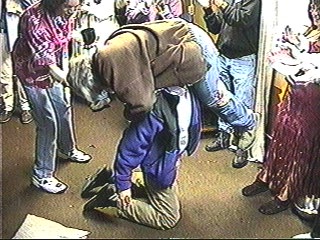 Opps, Pops was in the way.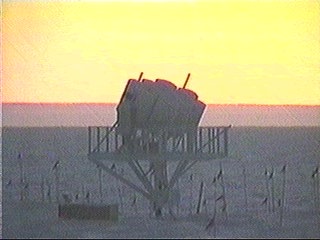 The clouds on the horizon still covered most of the sun.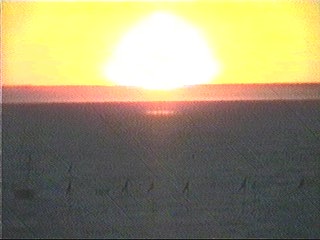 The reflection in the snow shows what the sun looked like.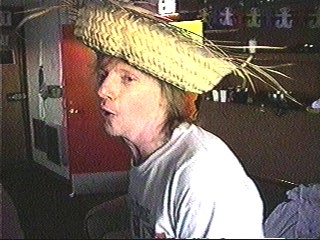 Back to the Beach Boys.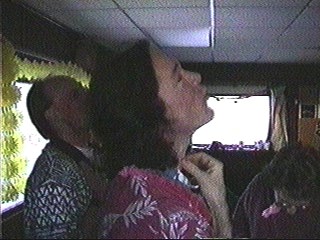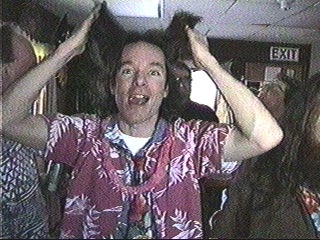 JP needs a hair cut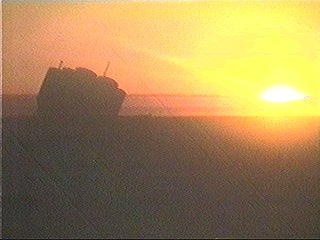 The sun is again over GASP.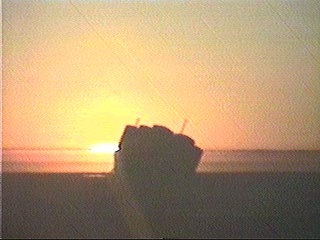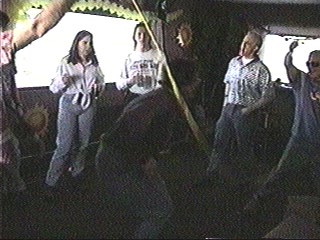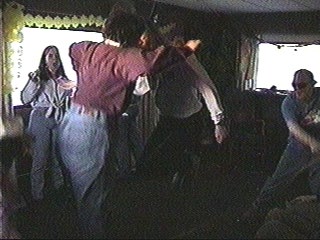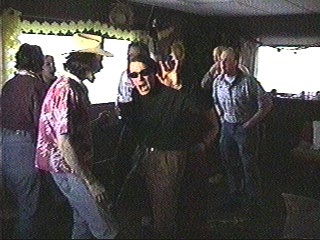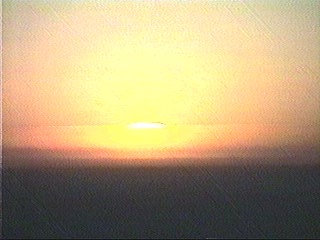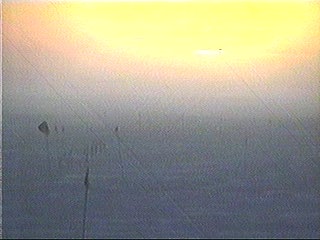 ---
back to homepage
---
© copyright, 1997, Robert Schwarz. All rights reserved