Life at South Pole
More Photos - mixed collection
part 2


---
go back to part 1
---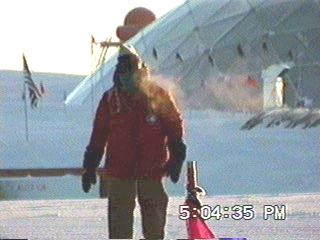 On the way to the dark sector.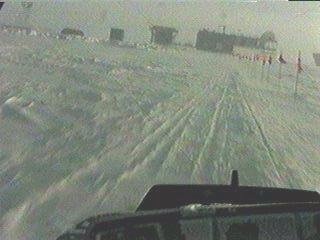 Snowmobile ride from SPASE2 to MAPO.


Gone with the wind, that was sometimes in March. Now only the eyelets are left.


Here are some graphs from Clean Air. The first two are about the increasing CO2 contents in the atmosphere, meassuered at South Pole.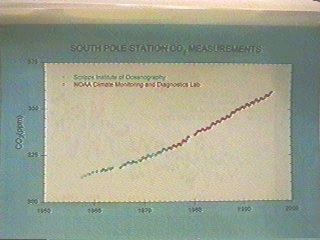 Monthly mean Carbon Dioxide from 1973 to 1996.


This graph showes the ozone hole (red line) over South Pole in October, the green line are the values from August.


It's definitely getting colder. This was sometimes in March with the sun still up.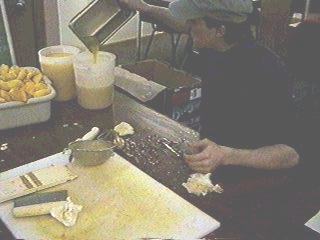 Most of the Freshies had to be prepared for the winter time, here oranges.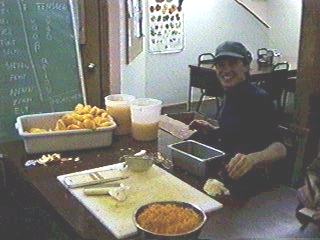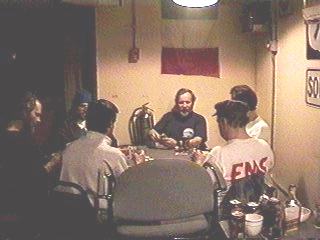 Saturday night is poker night.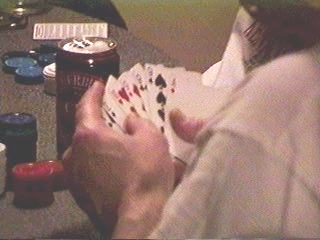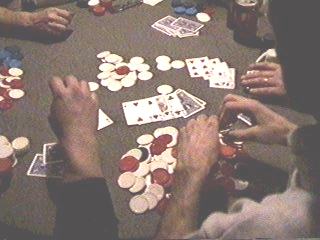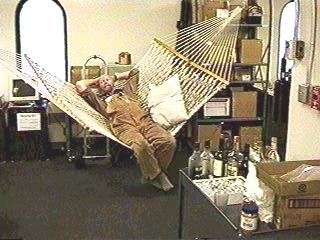 Every Friday afternoon is Slushies in Clean Air. Cool drinks mixed with cleanest snow on earth.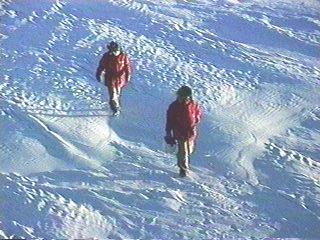 Mark and Sandie are getting the snow.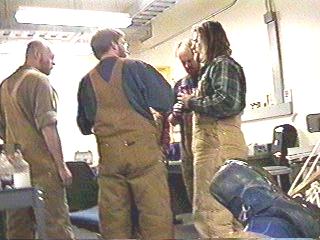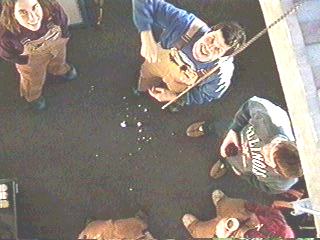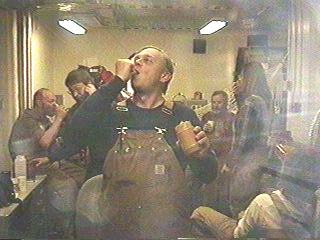 A view from outside.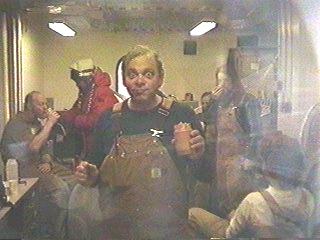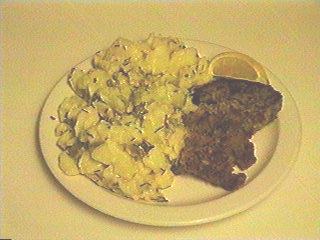 Sometimes it's nice to have some food from back home. Wiener Schnitzel with potato salad.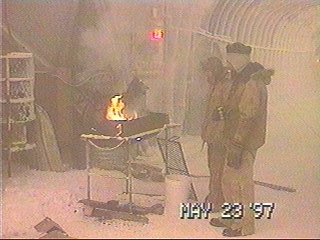 Memorial Day barbeque.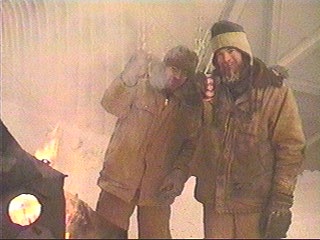 PJ and Brian are taking care of the grill.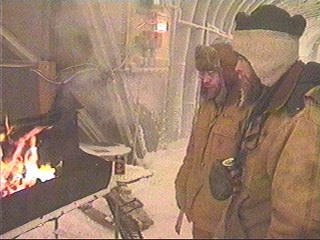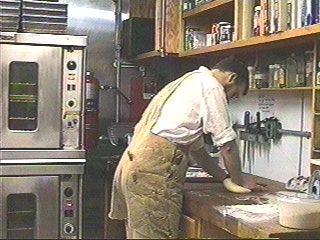 15th of June was Bavarian day in the galley. To make the outfit more realistic I made "Lederhosen" out of an old carhartt, even with "Wadalstruempf" (kind of socks).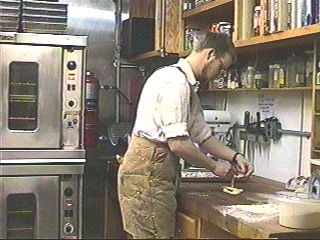 In the morning I made nearly 70 Brezen (prezels).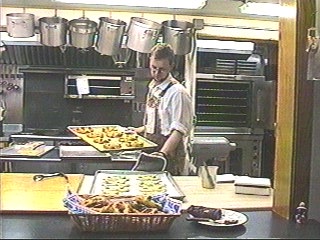 Also we didn't have all the ingredients, it still worked out quite well.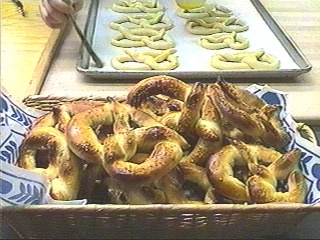 And they even looked like Brezen ( und sie gingen weg wie warme Semmeln :))) ).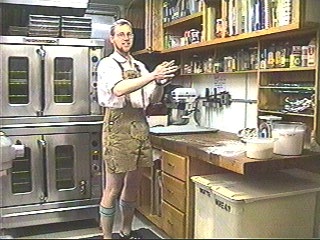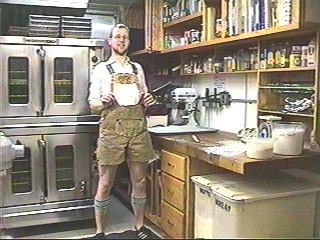 My out fit for the day :)))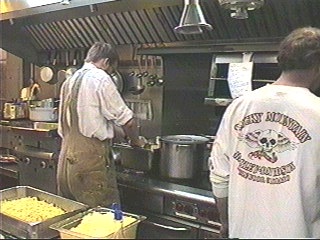 For dinner we had Kaesespaetzle (cheese spaetzle)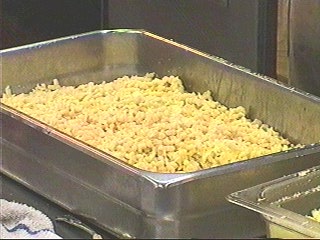 With some improvisation in the cooking process it's even possible down here.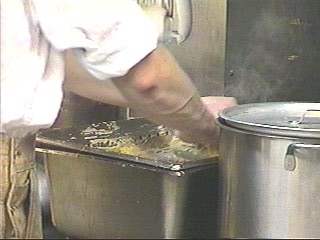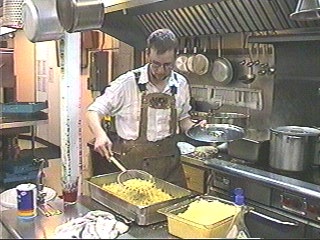 Of course with a lot onions - Mahlzeit.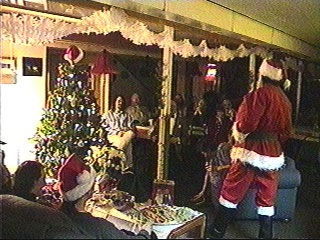 July 25th - Christmas in July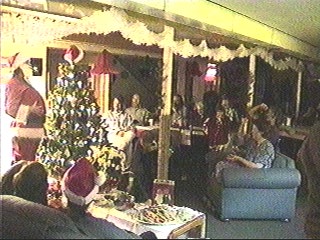 Once in a while something different, so we decorated the galley and even Santa came from the North Pole - HO, HO, HO.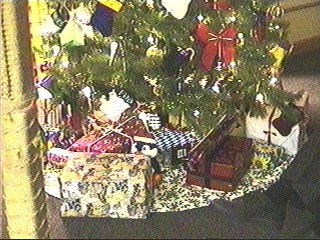 Of course with gift exchange.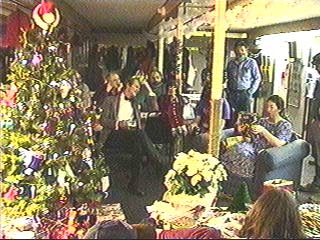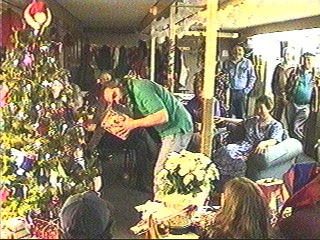 Drew is looking for beer.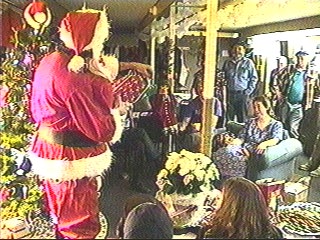 Even Santa got a present.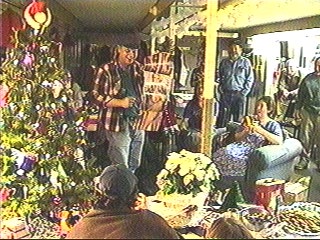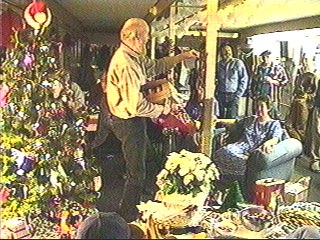 JD finally got the beer :).





---
back to homepage
---
© copyright, 1997, Robert Schwarz. All rights reserved